2020 Best Nursing Schools in Pennsylvania - BSN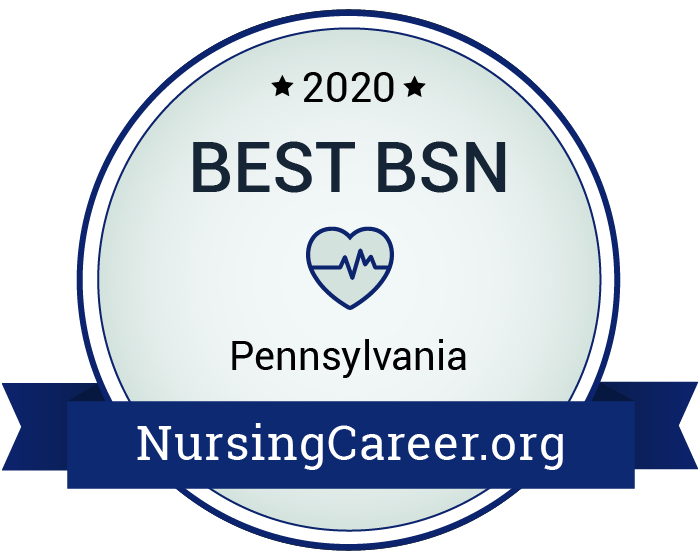 These are the top 25 schools in Pennsylvania that offer a Bachelor of Science in Nursing, based on the net monthly earnings of alumni one year after graduation. With a net income of $6,087 monthly, graduates of the BSN program at The University of Scranton have the highest median net income on the list. Students at Thomas Jefferson University and Chatham University have the lowest median debt payment on the list, at $130 monthly. Graduates from these top 25 schools had median monthly earnings between $5,012 and $6,087.
Median salaries and median monthly debt payments were reported by the U.S. Department of Education. View our methodology for more details about our rankings.
2020 Best Colleges Highlights